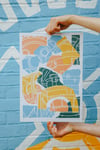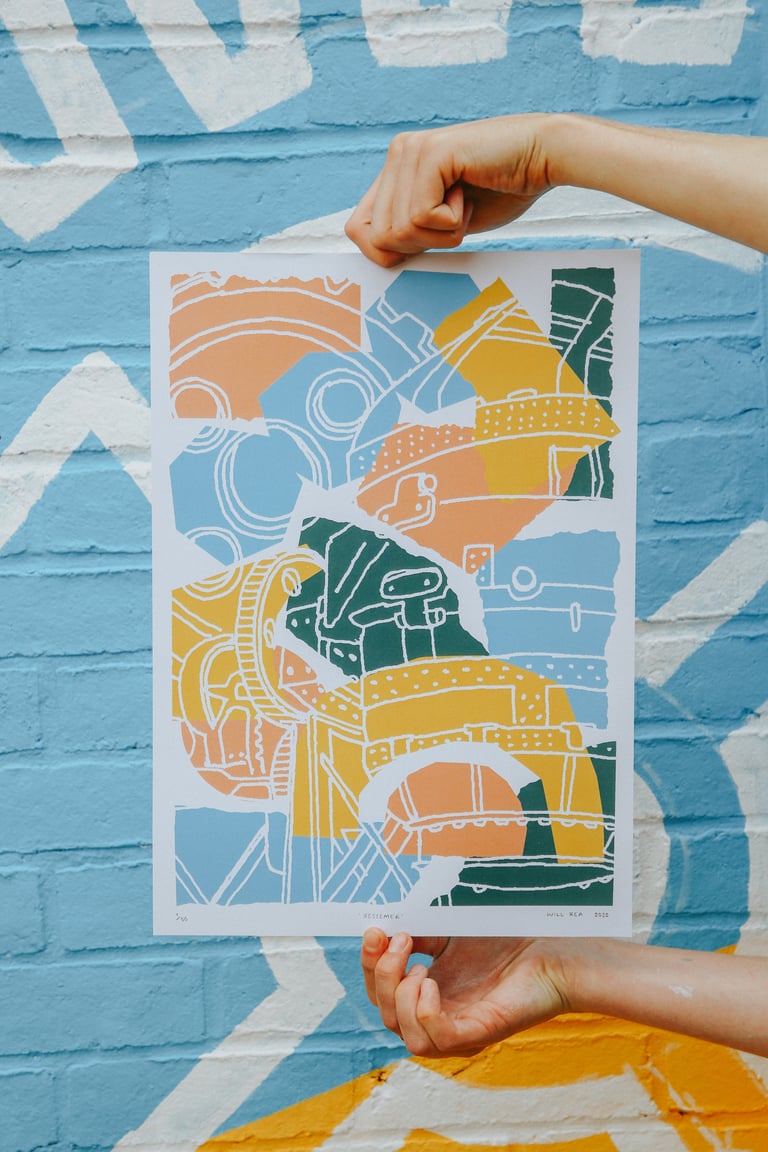 A3 heavyweight 'Bessemer' print. Created in celebration of the completion of my Orchard Square mural. Featuring an abstract illustration of the Bessemer Converter.
Limited edition of 50. Signed, numbered and dated by hand.
Printed on 300gsm white recycled board - for a premium recycled finish with a textured look.
Postage to UK is FREE. Everywhere else is £6.00.
Photo by www.joe-horner.co.uk